WHAT WE DO

STRATEGIC PLANNING
A core service focused on assisting clients in developing their corporate reputation. Our consultancy approach is based on a process that aligns the different corporate communications strategies within the company's business plans guided by its long term objectives and vision.


CORPORATE COMMUNICATIONS
Your corporate image is based on a positively nurtured reputation, which is a long process that we help our clients either maintain or achieve. By building trust and good relations with the different stakeholders, in addition to reinforcing the mission and vision of your company across the market, media, investors, and the staff itself, we make sure to leverage on or establish credibility to create an emotional connection with your audience.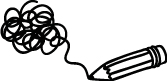 CRISIS MANAGEMENT & CRITICAL ISSUES COMMUNICATION
Being prepared and responding effectively to market adversity are the keys to successful crisis management. Our experienced consultants will not only work to counter any negative rumors, but will also be ready 24/7 to streamline the communication process with all stakeholders, provide high volume content to media, train spokespeople to act as ambassadors, maintain connectivity with all instances involved to deliver consistently one message and allow audience to listen to one voice. All anchored by a cross disciplinary support of media relations, content elaboration, consumer and investor relations.


MEDIA TRAINING
Dressing up for success encompasses many components, an important one is being able to deliver the most adequate message at the most adequate time. We help your staff learn about the tricks of media so they can make the best out of any public encounter. By providing your company's members with the right skills, our advanced media training program aims at empowering any spokesperson to confidently showcase your company's strength. We accompany you through the process of acquiring friendliness with cameras and interview situations while paying attention to all details that sometimes, can make all the difference!


MEDIA RELATIONS
The media is all around us and has a tremendous control over the perception and reputation of your company. With many years of experience in the industry, unshakable and consistent relations with the media constitute one of our core competencies. Our work with the most effective print, broadcast and online platforms enable us to engage best with the media, remolding each story from several angles for it to become highly impactful, and extremely interesting to each and every stakeholder while keeping in line with the strategic decisions and business objectives of our clients.


INTERNAL COMMUNICATIONS & TEAM BUILDING ACTIVITIES
Strengthening bounds around the business development priorities, our expertise is instrumental in supporting client's corporate culture, staff federation and bounds, strengthening programs and plans. All in the purpose of cooperation, development and adherence of your staff to the company's vision and business objectives, we implement the required methods resulting in new dynamics that strengthen the company's culture through staff meetings, team building activities and internal corporate events.


CORPORATE EVENTS PLANNING & IMPLEMENTATION
From logistics, set-up, branding, to content and exposure, we aim at making of your event a significant vehicle to get the message across VIPs, media, stakeholders and the public. Our 360 approach for corporate events starts with the concept and content elaboration, includes all logistical aspects related to set-up and branding implementation, and always results in creating the required professional, media, and social visibility.